Our Sangha
Who we are
We sit together with the intention of increasing peacefulness and insight in families, our society, and ourselves. We have a wonderfully diverse group of practitioners, some with very little experience, others with many years of sitting. We come from all backgrounds, cultures and ideologies and have been drawn together by the teachings of Thich Nhat Hanh.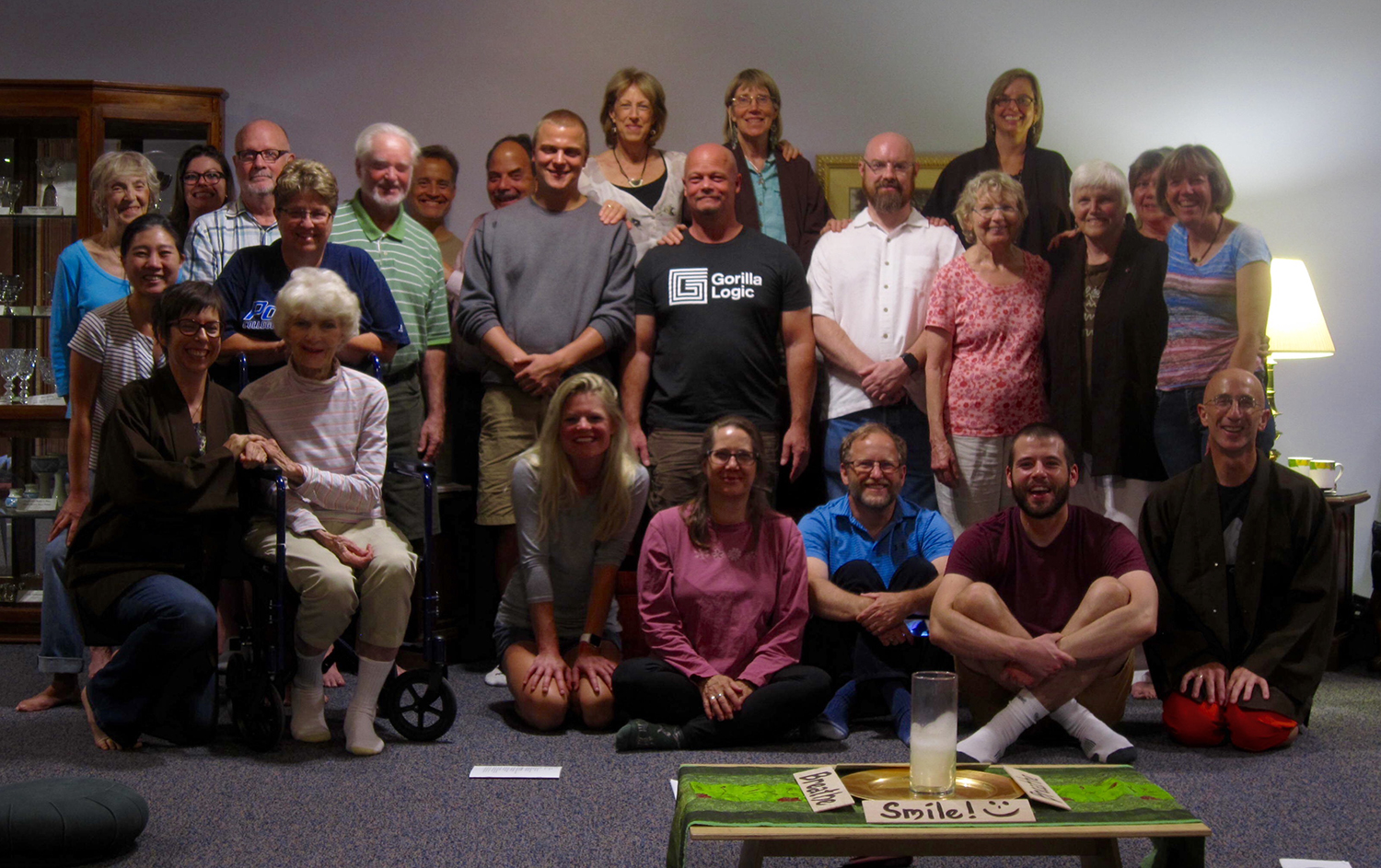 Weekly Practice Format
Weekly practice format including Meditation.
6:45: Gather and songs
7:00: Begin with Welcome and Chanting

20 minute guided sitting meditation
20 minute walking meditation
20 minute silent sitting meditation
Tea meditation
Reading from our Teacher
Dharma Discussion

9:00: Closing with announcements and the Sharing of the Merit